Hey Guys,
I am eager to know if there are any Tattoo studios looking to take on apprenticeships in the Glasgow area (willing to travel)?
I'm a 21 year old student just completing a bachelor's degree in Digital Art - Illustration with distinction, and I am extremely keen on channeling my love of illustration into the tattoo industry.
I am polite, enthusiastic, well groomed and a very fast learner with of course no smoke/drink/drug issues.
I aim to discover what my skills can bring to your business and the tattoo world. I can also transfer my skills to reception work and/or creating custom tattoos.
Below, I have linked both a website and facebook portfolio of my work for you to take a browse if you wish:
illustration | Wix.com
http://www.facebook.com/TheAncestralCurse
Instagram: AncestralCurse
Any information is greatly appreciated!
Digital ...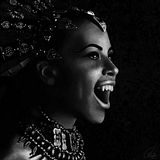 Traditional ...