Hello, my name is Samantha and I'm a Graphics Design graduate who passed with a 2:1 at The University of Salford. I also have previous education in Graphics Design and Fine Art in College and High School, getting an A* for both in both schools. I feel a little stuck, while I loved learning an Illustration pathway in University I feel that there is not much room in the Graphic business for the Pin-Up, Nature and very stylised designs which I love to do! I have always wanted to become a Tattooist of some sort, but it was when I finally entered University and learnt a lot more about the business that I wanted to set my mind to it.
Since I started getting tattooed myself, I loved the atmosphere of the tattoo workplace and the constant working and sketching that I see at a professional standard. I also love learning new things about tattooing, from the history to the technicalities, it fascinates me.
I love working with new clients and have sold many custom designs on either my Facebook page or Deviant Art while selling a lot of designs on merchandise over Red Bubble, so I know how important it is to keep an online presence to not only learn new things from a variety of clients, but to span out my designs across the web.
Please take some time to view my online portfolios linked below as they showcase some of my best work, and also works in progress, so that you can get an idea of my unique designs!
I am available whenever as I am currently looking for solid work, and I can travel quite far (I am used to it from when I went to college/University) and I'm also looking forward to completing my motorbike test to travel further.
Here are my online portfolios and other related links:
Instagram
Deviant Art
Behance
Facebook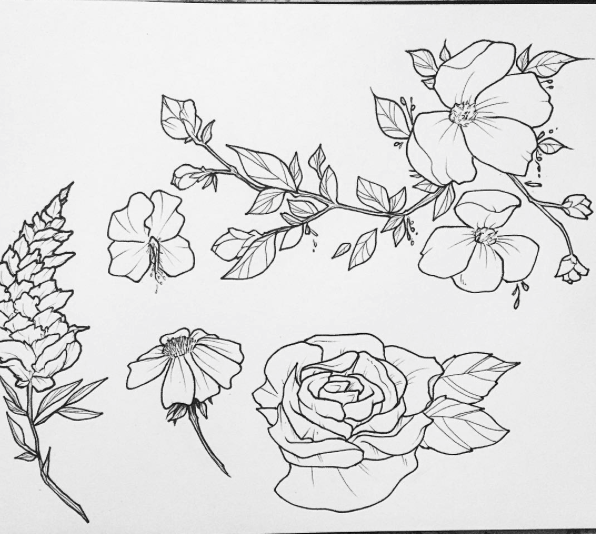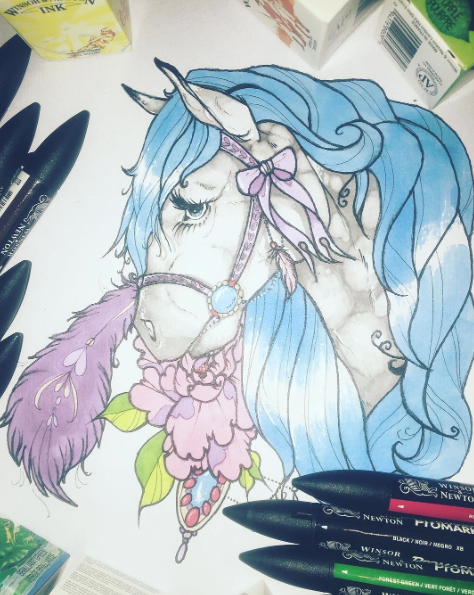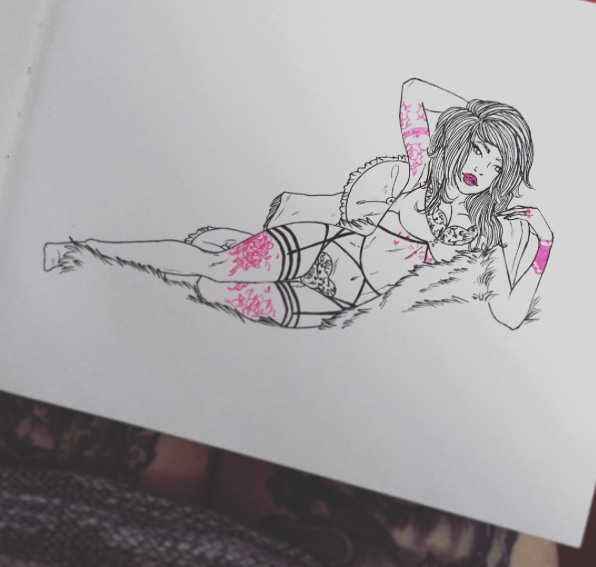 As far as my own designs go, I enjoy creating very unique designs, many influenced by not only my own interests, but popular imagery. For example, I like to create designs featuring retro Pin-Up girls which are inspired by Films, Games or Comics. I like to diversify with my designs, so that some may either be quite masculine or feminine but I am always welcome to advice and improvements to my current work. I have also practiced using a run-of-the-mill starter tattoo kit, only to learn how to build the machine and teach myself how the kits work, while also practicing on fake skin.
> You can also contact me through
samantha_royle@hotmail.com
if you'd like to ask me anything! <
Thanks for looking